Full Paper Submission Due:
January 25, 2019
Notification of Paper Acceptance:
February 15, 2019
Author Registration Deadline:
March 1, 2019
Early Bird Deadline:
December 10, 2018
Conference Date:
March 22-24, 2019
It is our pleasure to announce that the 2019 International Conference on Service Robotics Technologies (ICSRT 2019) will be held in Beijing, China during March 22-24, 2019. It is sponsored by Beihang University, China and hosted by School of Mechanical Engineering and Automation, Beihang University. ICSRT 2019 will provide this international forum for experts in academia, industry, and government to discuss their new ideas, research results, applications and experience on all aspects of Service Robotics Technologies.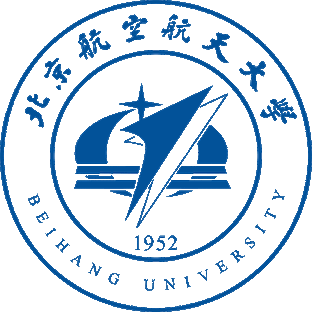 2019年服务机器人技术国际会议将于2019年3月22-24日在中国•北京召开。会议由北京航空航天大学主办,北航机械工程及自动化学院承办。本次大会主要围绕服务机器人技术研究领域展开讨论,旨在为相关研究方向的专家学者及企业发展人提供一个分享研究成果、讨论存在的问题与挑战、探索前沿科技的国际性合作交流平台。现热忱欢迎从事相关技术研究的专家、学者和专业技术人员踊跃投稿并参加大会。
Prospective authors are invited to submit high-quality original research and technical contributions for presentations and posters in conference. All papers will be included in a conference proceedings.
The scope of ICSRT 2019 includes the research and development fields of collaboration technologies and their applications to sensing, diagnostics, prognostics, and control in industries and societies. Application domains include, but are not limited to, aerospace, electronics, energy, transportation, communication, construction, and many others.
The ICSRT 2019 will set several Best Paper Awards (Certificates) for student authors/presenters.
English is the official language of the ICSRT 2019.
Promotion from Beihang University Official Website.(Click). 北京航空航天大学官网公布会议新闻。欢迎各位老师同学踊跃投稿。
Publication/出版支持
After a careful reviewing process, accepted papers in ICSRT 2019 will be published by International Conference Proceedings Series by ACM (ISBN: 978-1-4503-6246-7), which will be archived in the ACM Digital Library, and indexed by Ei Compendex and Scopus, etc.
ICSRT 2019会议收录的文章将以论文集形式出版到ACM 会议论文集(ISBN: 978-1-4503-6246-7)并提交 EI Compendex 和 Scopus 检索。 文章作者将被邀请参会展示研究报告。
Welcome you to submit your paper by Electronic Submission System.(http://www.easychair.org/conferences/?conf=icsrt2019)
Latest News
2019-2-14. Academic visiting schedule on March 24 has been confirmed. Conference participants could be free access to attend. Welcome contact with the conference secretary to register. 3月24号学术考察安排已确定,参会人员可以免费参加。请于3月12号之前联系我们报名。(Click)
2019-1-25. Due to some technical reasons, the conference venue has changed to Beijing University of Posts and Telecommunications Hotel. It is near around 3 km from Beihang University. Sorry for the inconvenience may cause you. 由于某些技术原因,会议地点改为北邮科技酒店,该酒店距离北航大概3公里左右。如给您带来不便,敬请谅解。(Click)
2019-1-2.Welcome Prof. Guo Huitian, Shandong University, China, Prof. Yi Chen, University of Electronic Science and Technology of China, China, etc. to join in our technical committees. (Click)
2018-12-21.Considering some authors' requests, the submission deadline has been extended to Jan. 25, 2019. 应部分作者要求,会议投稿时间延期至1月25日,欢迎各位同学老师投稿!
2018-10-24. Welcome Assoc. Prof. Qingsong Xu, University of Macau, China to join in our technical committees. (Click)
2018-10-19. Welcome Prof. Peng Wang, Harbin University of Science and Technology, China, Dr. Tao Peng, Chongqing University of Technology, China, Dr. Gang Zheng, INRIA Lille, France, and Prof. Yu-Sheng Lu, National Taiwan University, Taiwan to join in our technical committees. (Click)
2018-08-15. Welcome IEEE Fellow, Prof. David Hsu, National University of Singapore, Singapore to make the keynote speech for us. (Click)
2018-07-26. Accepted papers in ICSRT 2018 has been indexed by Ei Compendex and Scopus. (Read more)
2018-06-11. ICSRT 2018 Conference Proceedings has been online in ACM Digital Library.
Sponsored by (主办单位)
Hosted by (承办单位)
School of Mechanical Engineering and Automation,
Beihang University 北航机械工程及自动化学院
Technically Suppported by