Prof. Shuzhi Sam Ge, IEEE Fellow, IFAC Fellow, IET Fellow
National University of Singapore, Singapore
Biography: Shuzhi Sam Ge, IEEE Fellow, PhD, DIC, BSc, PEng, is a Professor with the Department of Electrical and Computer Engineering, and Director of Social Robotics Laboratory of Smart Systems Institute, the National University of Singapore, Singapore. He received the Ph.D. degree from the Imperial College London, London, U.K., in 1993, and the B.Sc. degree from the Beijing University of Aeronautics and Astronautics, Beijing, China, in 1986.
He has (co)-authored seven books, and over 300 international journal and conference papers. He is the Editor-in-Chief, International Journal of Social Robotics,Springer. He has served/been serving as an Associate Editor for a number of flagship journals including IEEE Transactions on Automatic Control, IEEE Transactions on Control Systems Technology, IEEE Transactions on Neural Networks, IEEE Transaction on SMC-Systems, and Automatica. He also serves as a book Editor of the Taylor & Francis Automation and Control Engineering Series. At IEEE Control Systems Society, he served/serves as Vice President for Technical Activities, 2009-2010, Vice President of Membership Activities, 2011-2012, Member of Board of Governors of IEEE Control Systems Society, 2007-2009. He is also a Fellow of IFAC, IET, and SAEng. His current research interests include robotics, adaptive control, intelligent systems and artificial intelligence.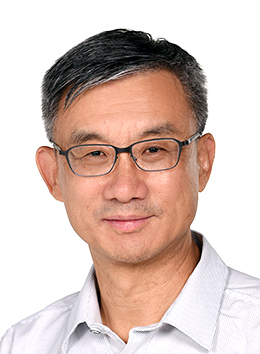 Prof. Michael Yu WANG, IEEE Fellow, ASME Fellow, HKIE Fellow
The Hong Kong University of Science and Technology, Hong Kong
Director of HKUST Robotics Institute
Director of HKUST-Bright Dream Robotics Joint Research Institute


Biography: A native of China, Professor Wang obtained his undergraduate degree from Xian Jiaotong University in China, his M.S. degree from Pennsylvania State University, and his Ph.D. from the Carnegie Mellon University. Before joining HKUST in 2015, he served on the engineering faculty at University of Maryland, Chinese University of Hong Kong, and National University of Singapore. Professor Wang has held other positions worldwide, including visiting scholar at Stanford University, A*STAR OAP Fellow in Nanyang Technological University in Singapore, Guest Professor in Xian Jiaotong University, Shanghai Jiaotong University and Haerbin Institute of Technology, Chang Jiang Chair Professor at Huazhong University of Science and Technology, Eminent Visiting Professor at Universiti Brunei Darussalam, and Distinguished Visiting Scholar of University of Technology Sydney.
Wang's research focuses primarily on robotics, autonomous systems, manufacturing automation, topology optimization, and additive manufacturing, with over 300 technical publications in these areas. His research projects were supported by the National Science Foundation (NSF), Boeing, Chrysler, ALCOA, Maryland Industrial Partnerships in USA, by RGC and ITC and local industries in Hong Kong, by NSFC and MOST in China, and by Singapore A*STAR, MOE, and Defense Ministry. He has supervised 25 PhD, 11 MS and 4 MPhil degree students.


Prof. Qingsong Xu
University of Macau, China
Biography: Qingsong Xu is a Full Professor with the Department of Electromechanical Engineering, Faculty of Science and Technology, University of Macau, and Director of Smart and Micro/Nano Systems Laboratory. He was a Visiting Scholar at the University of California, Los Angeles (UCLA), USA, the RMIT University, Melbourne, Australia, the National University of Singapore, Singapore, and the Swiss Federal Institute of Technology (ETH Zurich), Switzerland. His current research area involves mechatronics, robotics and automation, intelligent control, micro/nano-robotics and systems, etc. Prof. Xu is a Senior Member of IEEE. He has published 3 monographs in Springer and Wiley and over 290 technical papers in international journals and conferences. His publications have been cited by over 7400 times in Google Scholar with h-index of 48. He currently serves as a Technical Editor of IEEE/ASME Transactions on Mechatronics, Associate Editor of IEEE Transactions on Automation Science and Engineering, and Associate Editor of IEEE Robotics and Automation Letters. Prof. Xu is the recipient of several Best Paper Awards from IEEE international conferences. He has received multiple times of Macao Science and Technology Awards (2014, 2016, and 2018) from Macao SAR, China.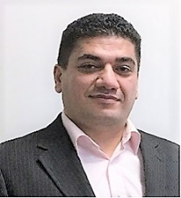 Prof. Hamid Reza Karimi
Polytechnic University of Milan, Italy
Biography: Hamid Reza Karimi (M'06–SM'09) received the B.Sc. (First Hons.) degree in power systems from the Sharif University of Technology, Tehran, Iran, in 1998, and the M.Sc. and Ph.D. (First Hons.) degrees in control systems engineering from the University of Tehran, Tehran, in 2001 and 2005, respectively. He is currently a professor of Applied Mechanics with the Department of Mechanical Engineering, Politecnico di Milano, Milan, Italy. His current research interests include control systems and mechatronics with applications to automotive control systems, vibration systems and wind energy. Prof. Karimi is currently the Editor-in-Chief of the Journal of Cyber-Physical Systems, Editor-in-Chief of the Journal of Machines, Editor-in-Chief of the International Journal of Aerospace System Science and Engineering, Editor-in-Chief of the Journal of Designs, Section Editor-in-Chief of the Journal of Electronics, Section Editor-in-Chief of the Journal of Science Progress, Subject Editor for Journal of The Franklin Institute and a Technical Editor, Moderator for IEEE TechRxiv or Associate Editor for some international journals, for instance, the IEEE Transactions on Industrial Informatics, the IEEE Transactions on Neural Networks and Learning Systems, the IEEE Transactions on Circuits and Systems-I: Regular Papers, the IEEE/ASME Transactions on Mechatronics, the IEEE Transactions on Systems, Man and Cybernetics: Systems, Information Sciences, IFAC-Mechatronics, International Journal of Robust and Nonlinear Control. He is a member of Agder Academy of Science and Letters and also a member of the IEEE Technical Committee on Systems with Uncertainty, the Committee on Industrial Cyber-Physical Systems, the IFAC Technical Committee on Mechatronic Systems, the Committee on Robust Control, and the Committee on Automotive Control. Prof. Karimi awarded as the 2016-2019 Web of Science Highly Cited Researcher in Engineering.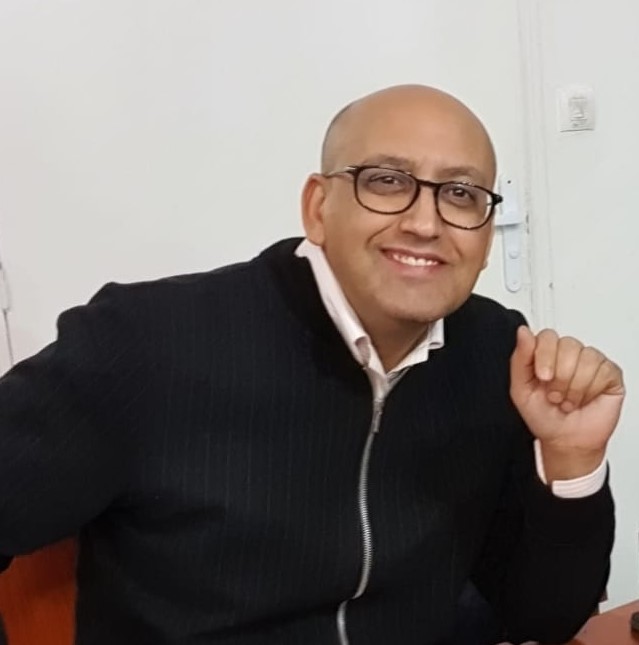 Prof. Mohammed CHADLI
University Paris-Saclay, IBISC Lab. UEVE, France
Biography: Mohammed Chadli (Senior Member'99, IEEE) received the MScEng (DEA) from the Engineering School INSA-Lyon (1999), the PhD thesis in Automatic Control from the University of Lorraine (UL), CRAN-Nancy France in 2002 and his habilitation in 2011 at the University of Picardie Jules Verne (UPJV) Amiens, France. He was Lecturer and Assistant Professor at the UL "Institut National Polytechnique de Lorraine" (2000-2004). Since 2004, he was Associate Professor at the UPJV and currently Full Professor at the University Paris-Saclay, Univ Evry, IBISC Lab., France. He was a visiting professorship at the TUO-Ostrava (Czech Rep.), UiA (Norway), SMU-Shanghai (2014-2017), NUAA-Nanjing (2018, 2019) and the University of Naples Federico II (Italy). Dr Chadli's research interests include fuzzy/LPV and switched systems, singular systems, robust control, fault detection and isolation (FDI), fault tolerant control (FTC) via LMI, SOS and Lyapunov methods. On the application side he is mainly interested in automotive control and renewable energy. He is co-author of books and book chapters (Wiley, Springer, Hermes), and numerous articles published in international journals and conferences. Dr. Chadli is a senior member of IEEE, an Editor/Associate Editor/Editorial Board Member of several international journals, including the IEEE Transactions on Fuzzy Systems, Automatica, the IET Control Theory and Applications, the Franklin Institute Journal, Asian Journal of Control. He is also Moderator for IEEE TechRxiv and was a Guest Editor for Special Issues in international journals.